CNC machined from 4140 bar stock, heat treated then parkerized. These will fit the Mini and Full size with no mods.
**If you don't already know, STANDARD Full size and MINI UZI mag catches are NOT the same as the ones used in the MICRO or UZI Pistol. The catch that goes into the mag doesn't go as deep since the sheet metal used on the UZI Pistol / MICRO is thinner. You can easily modify a standard mag catch to work in a MICRO / UZI Pistol so the same applies here. If you want to use one of these in a MICRO / UZI Pistol you need to remove some material from the catch so it doesn't go in as deep.
***Also note that these extended mag catches WILL interfere with a drum mag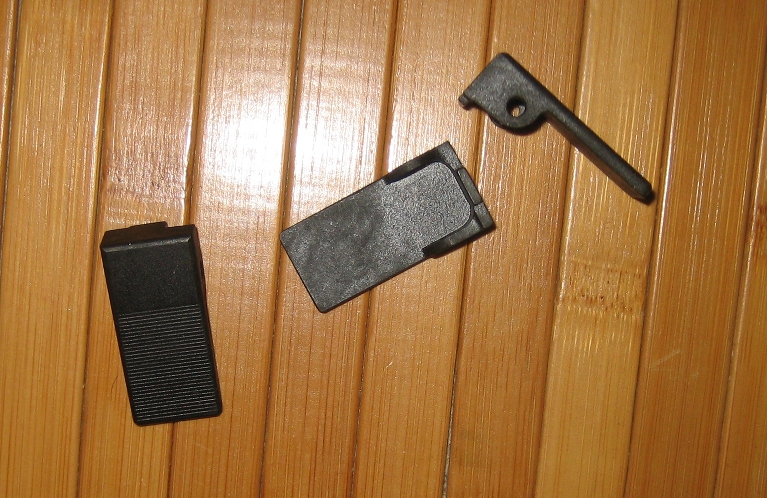 Picture below shows that since the CNC machined mag catches don't have a 'lip' on the inside of the catch, it can't prevent the legs of the spring from shifting. To resolve this, just flip the orientation of the spring so the legs are contacting the grip frame like seen below.