When initially introduced, MEAN Arms made only one insert for the CMMG RDB and straight blowback variants.
If you ordered the CMMG RDB version, they would chop off the ejector on the mag and then sand off the front of the mag as pictured below.
However some people were having some reliability issues and MEAN Arms came out with a '2nd gen' version for the CMMG RDB. Picture below illustrates this. 1st Gen on the left and 2nd Gen on the right. Note that the 2nd gen has like 'wings' that go over the feed ramp area which prevent the rounds from jumping over the chamber.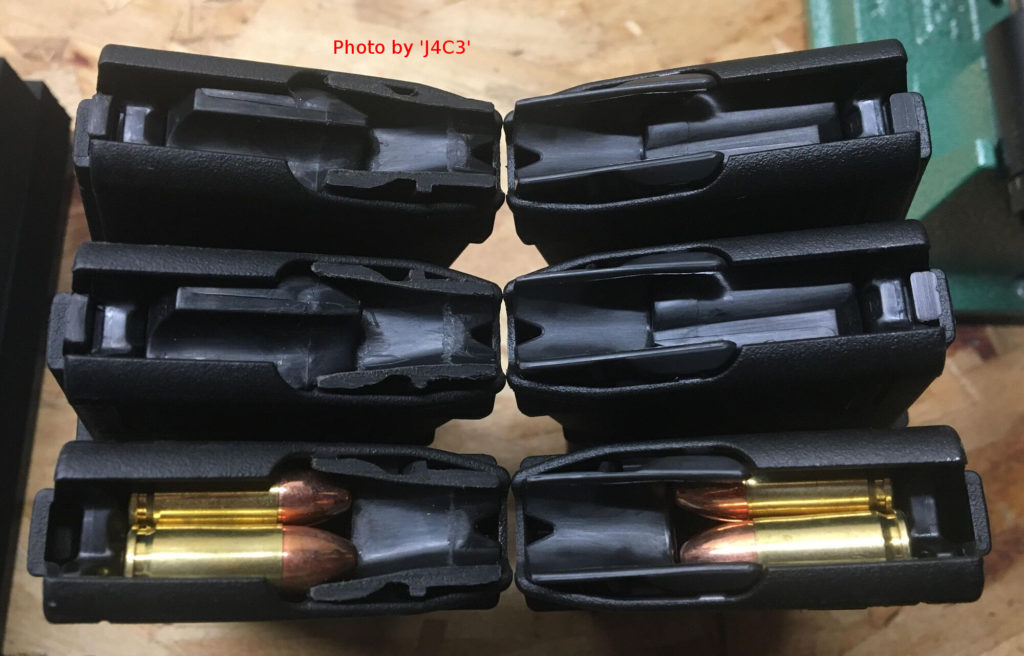 Picture below shows the capacity limiter hasn't been cut yet on the left and on the right, I cut it a little higher than the notch as I think it was hitting the floorplate and you can see that where I cut it is now above the bottom of the follower. Also circled in red is where I painted it for a windowed PMAG.

Rear view of where I cut the limiter above their notch.